BC Solutions Magazine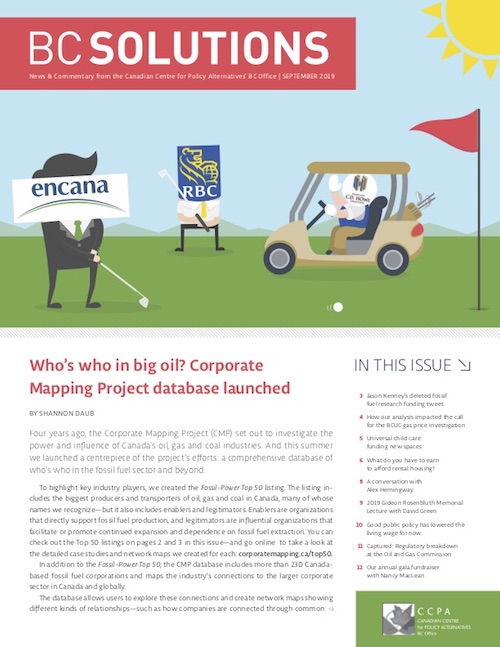 News and commentary from the CCPA's BC Office
BC Solutions is the CCPA's BC magazine, published three times per year. It covers issues of social, environmental and economic justice, and prominently highlights the CCPA–BC's research and commentary.
The magazine is free to download, but CCPA donors in British Columbia have the option of receiving a hard copy delivered to their home or workplace.
Support Solutions
Support Solutions
Donate to the BC Solutions Fund today to support research for social, economic and environmental justice.
"Issues of ecological destruction, personal health, inequitable distribution of wealth, the power of transnational corporations, and the effects of the global economy are not independent problems. They are inextricably interlinked. For most people, it is difficult to recognize the connections. That is what the Canadian Centre for Policy Alternatives does, while also trying to point out where the solutions lie. We are fortunate to have the CCPA there giving us insight and illuminating a different path."
— David Suzuki