Your contribution will help us to honour Errol Black by carrying on the work that has been his passion for decades; doing highly skilled research and writing that publicly promotes the advantages of a strong and healthy labour movement to us all.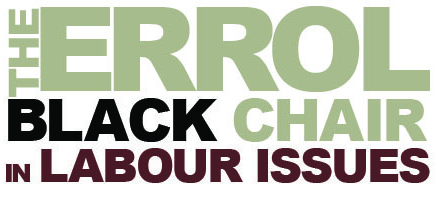 This full-time labour research position will be based in Winnipeg and will work closely with the labour movement across the country to conduct first-rate research that demonstrates, in concrete and practical ways, how unions are essential for "building a better world." This research will speak to the community through articles in newspapers, union newsletters, blogs, Work Life (our ongoing series devoted to labour issues), and a wide variety of publications that reach ordinary Canadians.
You will receive a tax receipt for 100% of your donation. Our sincerest thanks for your committed support!
Please select a donation amount below: