The CCPA is pleased to announce the creation of the Kate McInturff Fellowship in Gender Justice.This Fellowship is created to honour the legacy of senior researcher Kate McInturff who passed away in July 2018. Kate was a feminist trailblazer in public policy and gender-based research and achieved national acclaim for researching, writing, and producing CCPA's annual report The Best and Worst Places to be a Woman in Canada. Starting in 2019, this fellowship will support a paid 4 month internship at CCPA for a graduate student who is committed to fighting for gender equality through policy research.
In addition to Kate's lifelong passion for women's rights and gender equality, she was a fierce believer in supporting the next generation of feminists. Through her own work Kate strove to mentor and build the capacity of younger people to unleash the power of data and research to expose and dismantle the policies and practices that entrench gender discrimination.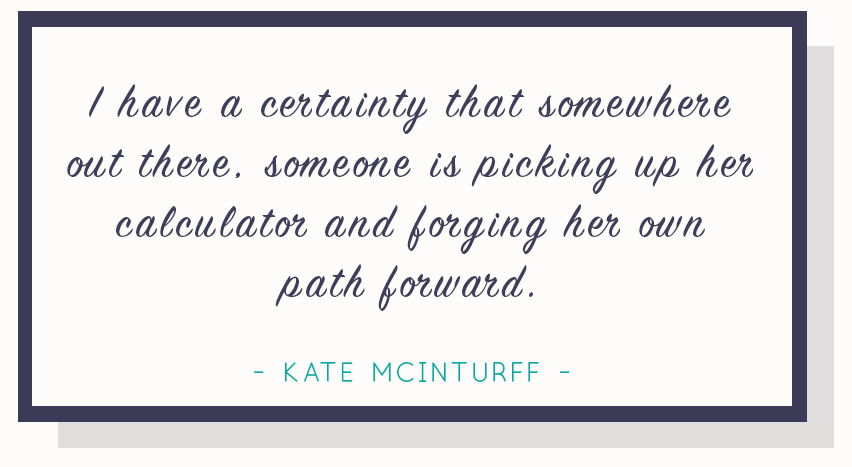 Your gift will support the salary for a graduate student studying at a Canadian university to work with the CCPA on current research projects focused on gender equality. This Fellowship will be designed to help build the student's learning and capacity, as well as their connections to a range of active Canadian civil society organizations, with the hope of nurturing their career in this field of inquiry. Kate would be tickled pink that the legacy of the Kate McInturff Fellowship in Gender Justice will not only boost the capacity of the CCPA, but also support the future of gender justice work.
Help us honour Kate's legacy of helping to support the next generation of feminists!