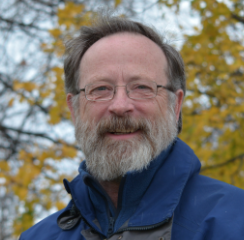 On November 27, the CCPA celebrated the life and career of Mike McBane, the first recipient of our new annual Social Justice Award. At a gathering in Ottawa, Mike was toasted by friends and colleagues from his days at the Canadian Conference of Catholic Bishops, the Action Canada Network (on free trade) and the Canadian Health Coalition, including Tony Clarke, Duncan Cameron and Pauline Worsfold.
"Thanks CCPA for giving us the opportunity to recognize Michael, and thanks to you, Michael. Your work has enriched our journey," said Duncan in his speech. "This award ceremony will inspire us to continue to travel together, and let it be said loud and clear: the truth will win out, social justice will prevail."
Mike is a longtime friend and collaborator with the CCPA, a staunch advocate for public health care and improved public services, and the author of the 2005 book Ill-Health Canada: Putting Food and Drug Company Profits Ahead of Safety. We wish him a very happy retirement knowing he will remain engaged in social justice battles in Ottawa and beyond.
To read an interview with Mike about his career, his work with the CCPA and receiving the Social Justice Award, click here.