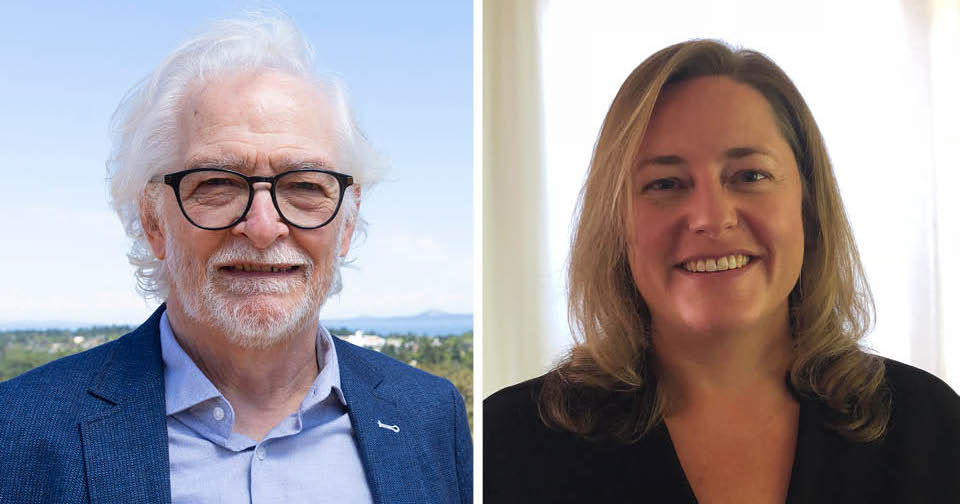 The co-directors of the Corporate Mapping Project—CCPA-BC Director Shannon Daub and the University of Victoria's William Carroll—are being celebrated in Victoria today as they accept a REACH Award for Excellence in Research. The REACH Awards recognize "research excellence" as demonstrated through scholarly contributions and societal impact.
Since the inception of the Corporate Mapping Project, Shannon and Bill have worked with more than 100 collaborators and 11 partner organizations to investigate how the fossil fuel industry is organized and exerts power in Western Canada. The REACH Award recognizes the extraordinary nature of this multi-disciplinary collaboration, and how it "empowers Canadians as well as a democratic society."
While the CCPA has always been committed to excellence and independence in research, it's fantastic to see those efforts recognized through such a prestigious award. Congratulations, Shannon and Bill!