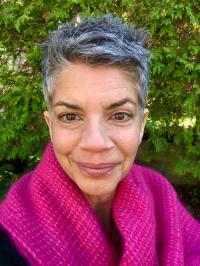 Many of you know me already. And over my years at the CCPA I've been so lucky to have gotten to know so many of you. 
But I'd like to take this opportunity to re-introduce myself. 
Back in 1997, Bruce Campbell took a chance on a relatively unknown–in Canadian policy circles –Hamilton-based researcher who wanted to create a national organization monitoring corporate intrusion in public education. With his support, I started the CCPA's Education Project (incidentally, the first research desk at the CCPA). 
It was as an education policy analyst and editor of Our Schools / Our Selves magazine (and frequent agitator) that I met so many of you fellow researchers, educators, parents, students and community activists. Some of you (including my partner), I marched with during the Days of Action. Others I met over time and while working on related campaigns. And over the years you got to know me–as a strong defender of public education from K-12 up to post-secondary, a fierce advocate for universal child care, and someone who is dedicated to practicing solidarity with workers, unions, and communities every day.  
I am so proud to be able to continue this work alongside my CCPA colleagues in Ottawa and across the country in my new role: Director of the Ottawa Office. 
The global pandemic has impacted our lives, communities, and our work in ways we are still grappling with. But I am inspired by my coworkers whom I am privileged to learn from and work with in pursuit of a better world. I am grateful to stand in solidarity with civil society and labour allies organizing for more equitable and sustainable workplaces and communities. And I am overwhelmed by our supporters who continue to stand with us and who call or email us to cheer us on. 
I want you to know how much you are appreciated. 
Becoming a parent of two kids has deepened my commitment to fighting for the policies and programs that make our society more cohesive, compassionate, and fair. And now that I'm no longer (ahem) one of the youngest at the table, I recognize that my role is also to make space for new voices, to amplify where possible, and to support when asked and where needed. 
At CCPA, we remain laser focused on policies that make life better for everyone, and confronting the systemic inequality that continues to infect our society. Because–as the health impacts and economic fallout of the pandemic have revealed–the divide has never been wider. 
But I am so grateful to have this opportunity to build on what we have accomplished over the past few months. With your support, we successfully pushed for key improvements in federal income policies to ensure more workers and families were protected from the worst of the economic impacts of the shutdown. We put forward a progressive vision for long term care. We highlighted the impacts of the pandemic and the reopening on young people, racialized workers and women. And we exposed how, during a time of unprecedented economic upheaval, the wealthiest had profited exponentially.
We are heading into uncharted territory, and 2021 is certain to bring new challenges. But this year has shown us that the appetite for progressive solutions has never been more evident. And thanks to your support, we have kept our shared priorities high on the agenda. We can do better for each other, not at each other's expense. And I am so proud to be standing with you and with my colleagues and coworkers to make sure we live up to that responsibility.