On April 25th, the CCPA hosted a forum on the changing nature of federal budgets, featuring former Parliamentary Budget Officer Kevin Page. As the keynote speaker, Mr. Page delivered a captivating talk about his time as Canada's first PBO, and we are grateful to him for sharing his experience with us. Many thanks also to our terrific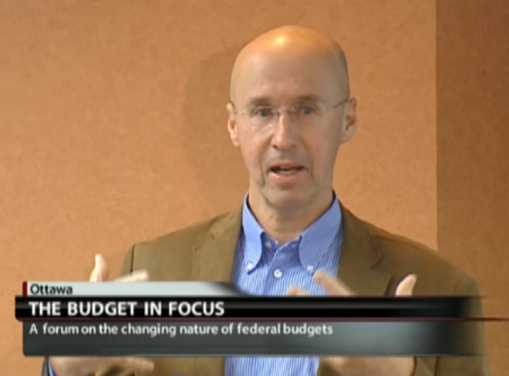 budget panel, featuring Peter Devries, Mario Seccareccia, Sylvain Schetagne, and David Macdonald—and to our moderator, Althia Raj.  
If you weren't able to attend our event (or you'd like to see it again!), you can now watch it online via The Canadian Parliamentary Affairs Channel (CPAC). The video is available in two parts:
Kevin Page at the Podium: Mr. Page speaks about his experience as Canada's first Parliamentary Budget Officer, how he envisioned the new office, the challenges he faced, and the future of the PBO.
Panel Discussion (video no longer available): Panellists evaluate the 2013 federal budget and whether it addresses the big macroeconomic challenges facing the country.