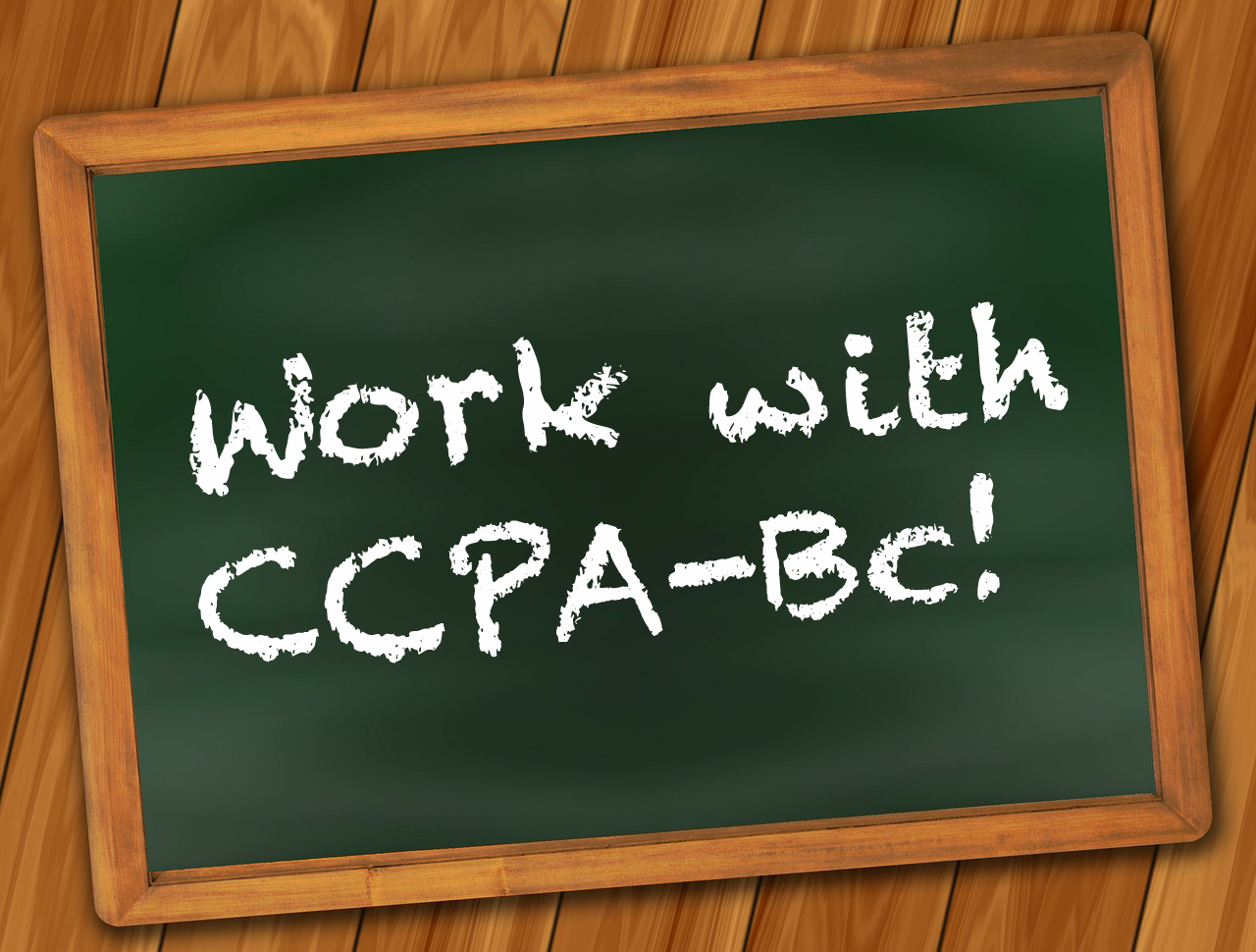 JOB POSTING
Development & Engagement Specialist
The Canadian Centre for Policy Alternatives (CCPA) is Canada's leading progressive research institute, focusing on issues of social, economic and environmental justice. The CCPA's BC Office, located in Vancouver, is currently recruiting a Development and Engagement Specialist. We are seeking an individual with exceptional people skills, strong understanding of digital relationship management systems, and the ability to shape effective donor recruitment and engagement plans.
Closing date for applications: Sunday, May 6, 2018, at 11:59 PM
Interviews dates: May 14 & 15, 2018 
Starting date: June 4, 2018
Duration: This is a full-time (5 days/week) permanent position.
Salary: The full-time starting salary range is $54,654–$63,523 (with further annual increases up to $79,500). The CCPA is a unionized workplace that provides generous holidays (including for new employees), and employer-paid pension and extended health plans.
Applications by candidates from diverse backgrounds are welcome. 

Position summary
This position has primary responsibility for donor relations and engagement at the CCPA–BC Office, including managing and growing our annual giving, major gifts and legacy programs. This includes stewarding high donors, advising senior staff, personally soliciting gifts, and (with the digital communications specialist) creating effective online appeals. The position is responsible for managing and analyzing donor data and the CCPA–BC's donor database, and for developing new donor recruitment and engagement strategies. The position requires an outgoing, friendly and confident personality, and a high degree of comfort with digital tools. The CCPA–BC is a highly collaborative work environment.
Specific responsibilities and tasks include:
Develop and implement CCPA–BC's annual development strategy, including annual revenue targets, and the creation of both online and offline donor engagement strategies;
Build and steward relationships with donors;
Manage an annual fundraising drive by soliciting leadership gifts and match fund pledges, segmenting lists to customize messaging, following-up with core supporters, and ensuring proper acknowledgement and recognition;
Create new programs that help increase donations;
Advise and support senior staff on donor engagement;
Manage CCPA–BC's donor database systems and analyze data (this position must be able to perform complex searches, monitor changes in donor behaviour, develop path and segmentation strategies, track campaign responses, etc.);
Oversee and implement a variety of giving campaigns;
Organize donor events and fundraising receptions;
Assist in organizing large public events: lectures, public talks and film screenings; and
Assist in the planning of CCPA–BC's Annual Fundraising Dinner, including organizational sponsorships.
Qualifications and skills
Overall abilities and knowledge
Minimum of five years relevant experience
Knowledge of best practices in donor relations
Strong understanding of the CCPA's purpose and values
Ability to communicate the CCPA's purpose and work in a compelling and engaging manner
Strong verbal and written communication skills
A high degree of tact, discretion, and appreciation for confidentiality
Ability to work cooperatively in a small office environment
Effective time management skills and a high level of organization
Creativity and strong strategic insights with respect to fundraising ideas and plans
Knowledge of the progressive labour and community sectors in BC is an asset
Computer/digital skills
High degree of comfort with standard computer applications (MS Office, web, email, etc.) and ability to work in a Mac environment
Significant experience working with a relevant relationship management system (at least some experience with NationBuilder is strongly preferred but not required, and experience with DonorPerfect is an asset)
Ability to manage, analyze and manipulate donor data
Fast learner of new systems and applications
This job is for you if you share the CCPA's commitment to social, economic and environmental justice, and are looking for a job that lets you contribute to progressive social change. 
To apply
Submit a 1–2 page cover letter and resume (including references) as a single PDF document with your last name in the filename to: https://www.dropbox.com/request/FLIsDCuURGGsDWftnsIn
If you run into problems with the file upload or require additional clarification, please contact Mariwan Jaaf, Director of Operations and Finance, at mariwan@policyalternatives.ca (no phone calls please). Email inquiries about the position from qualified candidates are also welcome.
Deadline for applications is Sunday, May 6, 2018, at 11:59 pm.
We thank all applicants for their interest. However, only those candidates short-listed for an interview will be contacted.
About the CCPA
The Canadian Centre for Policy Alternatives is an independent, non-partisan research institute concerned with issues of social, economic and environmental justice. Founded in 1980, the CCPA is one of Canada's leading progressive voices in public policy debates. The CCPA's BC Office was established in 1997. The CCPA is a non-profit charitable organization. Our largest source of revenue is individual donations. To learn more, visit http://www.policyalternatives.ca or http://www.policynote.ca.
—
Find out about new opportunities (and learn more about our work) by subscribing to our e-newsletter or by following us on Twitter or Facebook.