A public talk exploring the factors behind growing inequality between and within generations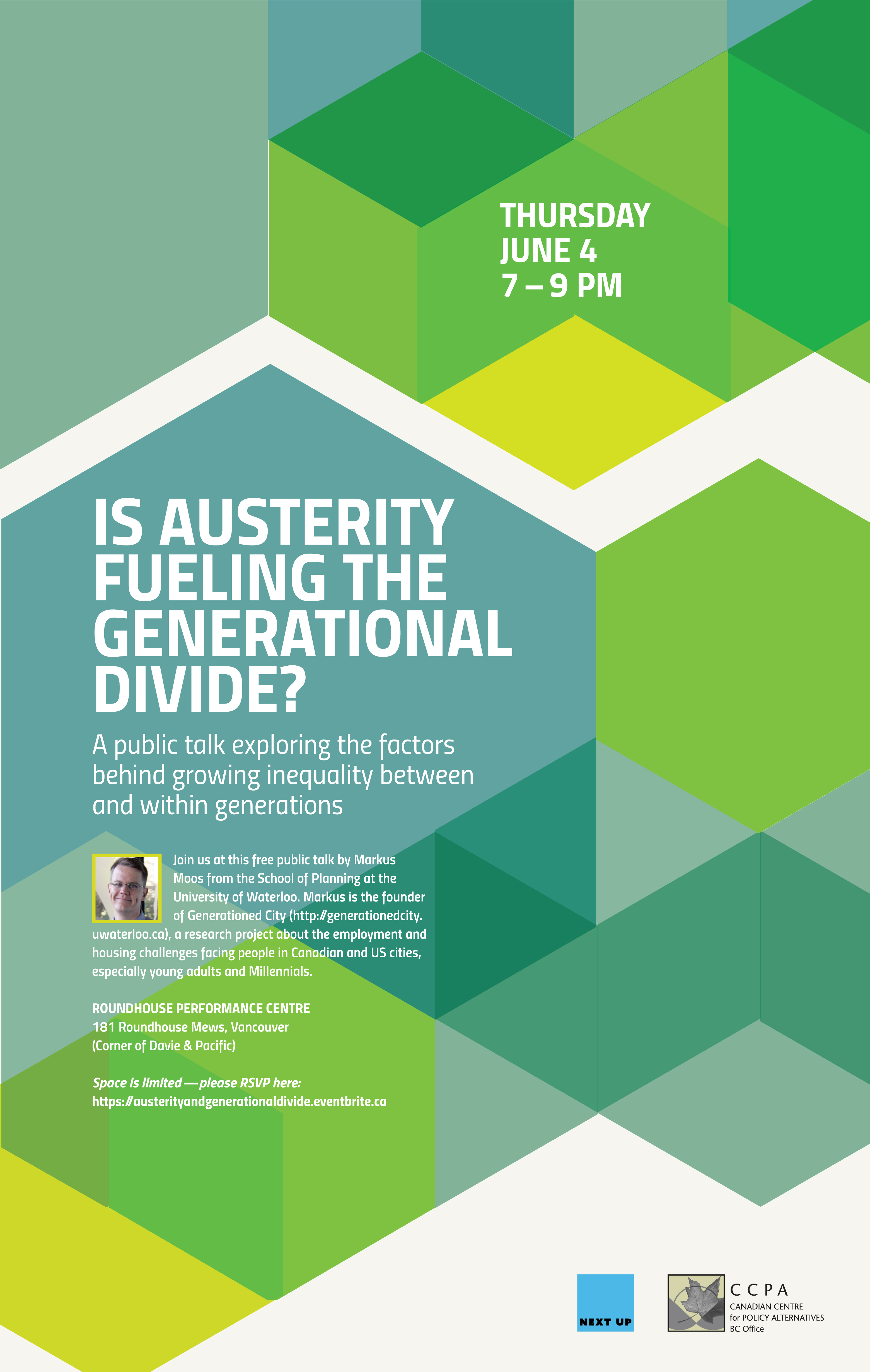 Join us at this free public talk in Vancouver on Thursday June 4, featuring Markus Moos from the School of Planning at the University of Waterloo. Markus is the founder of Generationed City, a research project about the employment and housing challenges facing people in Canadian and US cities, especially young adults and Millennials.
Space is limited - please RSVP here.
About Markus Moos
Markus is an Assistant Professor in the School of Planning at University of Waterloo who studies urban generational dynamics and inequality. He founded the Generationed City project as a way to bring age and generation into debates and research about housing and employment opportunities. Markus's current work focuses on young adults and Millennials. He takes a big-picture approach to his research, noting: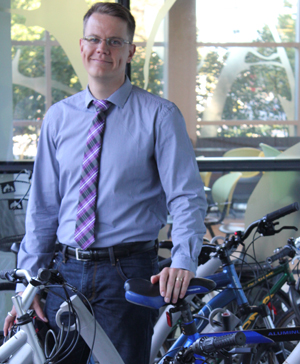 "Our intent is not to argue that age and generational status are somehow more important that other factors shaping society—our aim is to suggest that we need to pay closer attention to how current employment and housing challenges are impacting different generations since we are living in a context of rapid societal change that makes generational differences more pronounced….And we will need input from all generations if we are to deal with the growing economic uncertainty and inequalities around the globe affecting not just Millennials, but people across all current and future generations."
Presented by:
CCPA-BC & Next Up: A training program for young progressive leaders

Thursday, June 4, 2015 - 7:00pm
Roundhouse Performance Centre
181 Roundhouse Mews (Corner of Davie & Pacific)
Canada