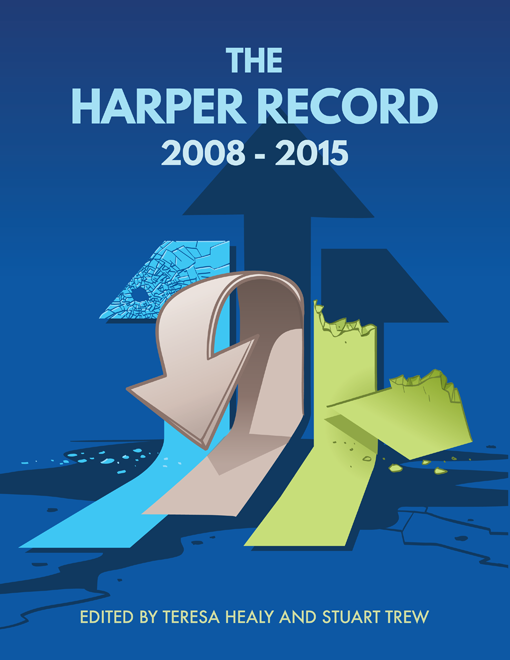 Come share a drink, some nibbles, and hear from editors Teresa Healy and Stuart Trew, and Executive Director Bruce Campbell, about the CCPA's latest publication on the federal government's policy record in the 40th and 41st Parliaments.
The Harper Record 2008-2015 picks up where The Harper Record left off in 2008, and continues a 25-year tradition at the CCPA of assessing the sitting government's economic, environmental, social, foreign policy and democratic records. The book includes over 30 chapters from researchers, academics and activists with expertise in their areas of research. Though it lands in the middle of an important federal election, The Harper Record will continue to be relevant to policy-makers, activists, historians, journalists and the public for many years to come.
"As we reflect back on these years, it is clear that election dates obscure as much as they reveal in marking significant moments in Canadian political life," write Healy and Trew in the introduction to the book. "The more important moment for this government—the pivot at the centre of its ongoing plans to recast the Canadian political economy, to transform how we think about the government—was the 2008 crisis and recovery."
No need to RSVP. All welcome.
Monday, October 5, 2015 -

5:00pm

to

7:00pm
251 Bank Street
2nd floor
Canada