Join us Friday, October 20, 2017 for CCPA-Nova Scotia's Annual Fundraising Gala! Enjoy a delicious three-course meal prepared by Divine Dishes Catering, and spend the evening with guest speaker Jen Powley, who will speak about the challenges facing persons with severe disabilities.
Time: Doors open at 6:00pm with a cash bar. Dinner served at 7:00pm.
Location: Please note that this year's venue has changed. The gala is being held at the NSGEU, located at 255 John Savage Avenue, Dartmouth, NS. Free parking is available in the parking lot outside. 
Ticket sales are now closed. Please contact christine@policyalternatives.ca with any questions or concerns, and to advise us of any dietary restrictions.
---
About the Speaker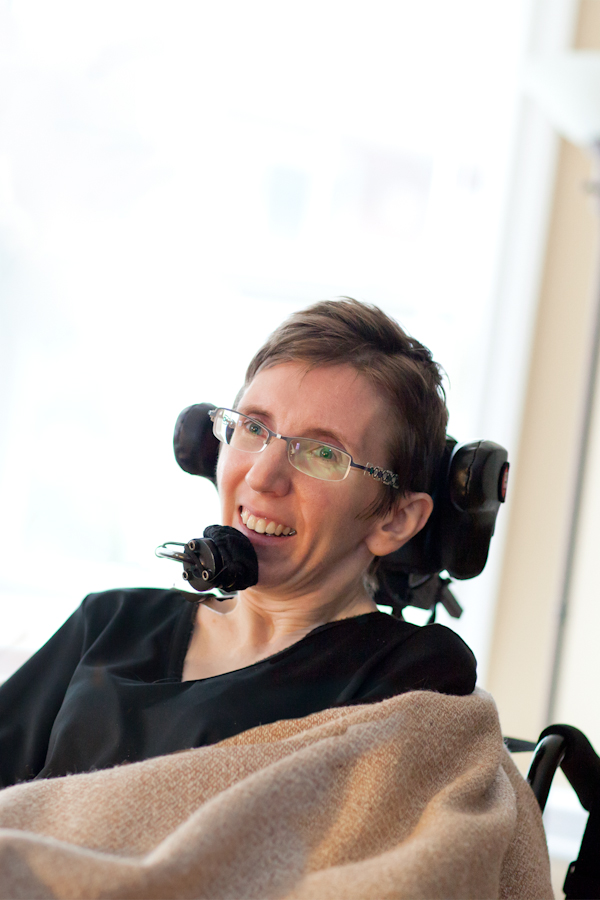 Jen Powley is a 39-year-old prairie girl living in Canada's ocean playground. She left Alberta after a degree in social sciences at the King's University College in Edmonton, where she edited the school newspaper. Powley moved across the country to pursue an after-degree in journalism at the University of King's College in Halifax. Following that, in 2001, she moved back to Halifax after a summer in Alberta. She then held jobs at the Independent Living Resource Centre (now Independent Living Nova Scotia) and the Nova Scotia League for Equal Opportunities. Realizing she could not engineer the type of societal change she wanted, Powley returned to school earning her Masters of Urban Planning at Dalhousie University, and then worked for five years at the Ecology Action Centre. Losing her voice due to her multiple sclerosis, Powley recognized the presentations the job required were no longer feasible so she returned to the University of King's College to pursue her Masters of Fine Arts in Creative Non-Fiction.
In May 2017, Powley released her first and only book, Just Jen: Thriving through Multiple Sclerosis, published by Roseway, an imprint of Fernwood Publishing. This powerful memoir tells the story of Powley's life at the time of her diagnosis, and the infinite, irrevocable ways it has changed since.
Review of Just Jen: "Powley is fearless, not only in the way she lives her life but also in her willingness to call the rest of us on our b-s in the way we too often deal with people with disabilities. But she does it all with a self-deprecating wit and a twinkle in her eye that makes us want to be better than we are." — Stephen Kimber, author of What Lies Across the Water.
Friday, October 20, 2017 - 6:00pm
NSGEU, 255 John Savage Avenue
Canada