CBC Radio's weekly series, Type A [2] released a comprehensive infographic based on the Canadian Centre for Policy Alternatives' recent report, Canada's CEO Elite 100: The 0.01% [3].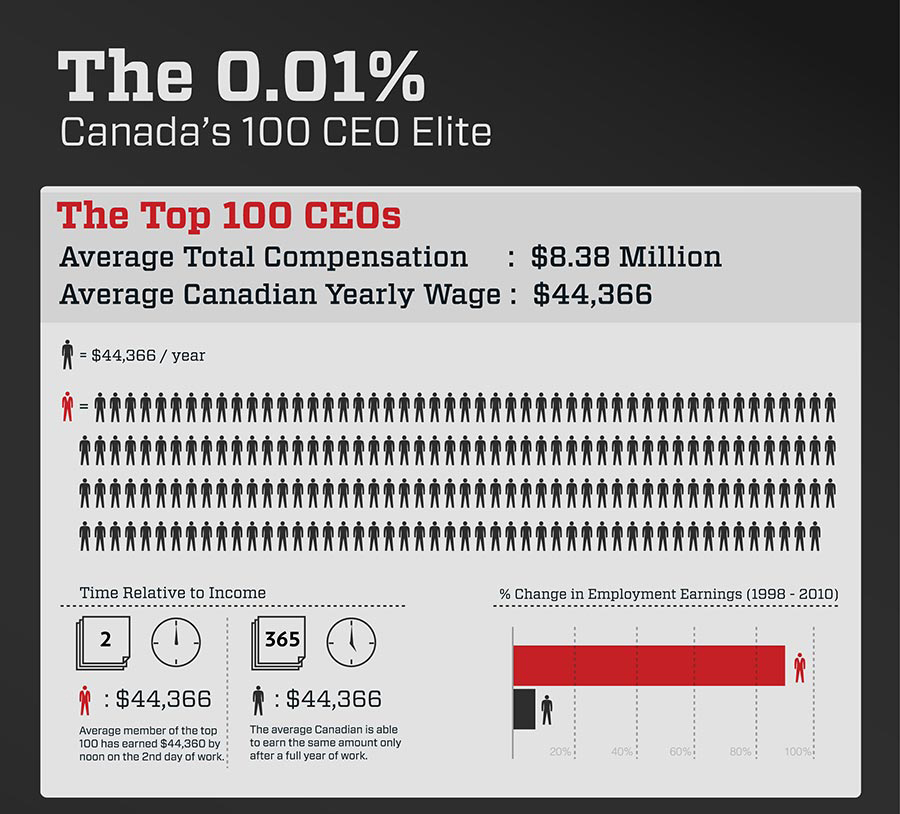 [4]
Click the image on the right to view infographic in full.
For more information, read the original report here [3] and be sure to visit The Clash for the Cash: CEO vs. Average Joe [5] to find out how much the CEOs have earned so far.