The Monitor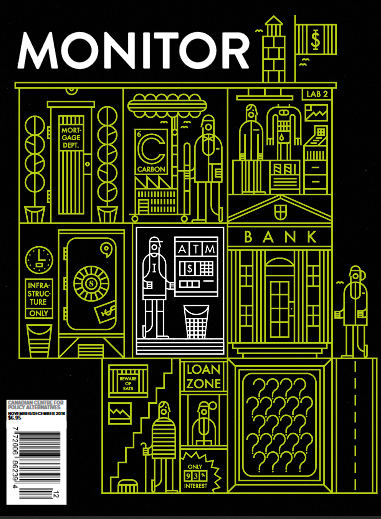 The Monitor (circulation 10,000) is the CCPA's national magazine, published six times a year. It covers issues of social, climate and economic justice, and highlights the CCPA's research and analysis. The magazine is distributed to newsstands across the country by Magazines Canada and delivered in hard copy to monthly supporters and donors to the CCPA. To receive the Monitor at home or work, click here to make a donation to the CCPA.
The views expressed in the Monitor do not necessarily reflect those of the CCPA. To submit an article, write us at [email protected]. 
Canadian military exports to Indonesia, 1979-1999
November 1, 2000
|
National Office
If this crisis doesn't discredit capitalism, what will?
|
National Office