Join us November 2nd for CCPA-Nova Scotia's Annual Fundraising Gala! Enjoy a delicious three-course meal, and spend the evening with guest speaker Dr. Pamela Palmater, who will deliver a keynote titled: Reconciliation off the Rails: Where Are We Going Wrong? The Truth and Reconciliation Report helped to propel the national discussion on truth, justice and reconciliation with Indigenous peoples, but Canada's apology and political commitments have not translated into full implementation of the 94 Calls to Action. Where are we going wrong? Dr. Palmater will be joined by our Master of Ceremonies, Catherine Anne Martin.
Time: Doors open at 6:00pm with a cash bar. Dinner served at 7:00pm.

Location: Please note that this year's dinner is being held in the Multipurpose Room of the Rosaria Building at Mount Saint Vincent University, located at 166 Bedford Hwy, Halifax, NS. Free parking is available in the parking lot outside.
Ticket sales are now closed. Thanks to everyone who bought tickets!


About the Speaker
Dr. Pam Palmater is a Mi'kmaw lawyer, author, social justice activist from Eel River Bar First Nation in New Brunswick. She has four university degrees, including a BA from St. Thomas in Native Studies; an LLB from UNB, and her Masters and Doctorate in Law from Dalhousie University specializing in Indigenous law. She currently hold the position of Chair in Indigenous Governance at Ryerson University.
Pam has been volunteering and working in First Nation issues for over 25 years on a wide range of issues like socio-economic conditions, Aboriginal and treaty rights, and legislation impacting First Nations. Her books, Indigenous Nationhood: Empowering Grassroots Citizens  and Beyond Blood: Rethinking Indigenous Identity, and her other publications focus on Indigenous law, politics, and governance.
Pam was one of the spokespeople and public educators for the Idle No More movement and advocates alongside other movements focusing on social justice. She is frequently called as a legal expert before Parliamentary and United Nations committees dealing with laws and policies impacting Indigenous peoples and her current research focuses on police racism and sexualized violence against Indigenous women and girls.
"Through Palmater's relentless pursuit for justice and improved quality of life, she will undoubtedly set a new era for positive change for this country."
— Chief Deborah Robinson, Acadia First Nation
Pam is a well-known public speaker and media commentator –considered one of Canada's Top 25 Influential Movers and Shakers by the Financial Post and the Top 5 Most Influential Lawyer in Human Rights by Canadian Lawyer Magazine. She has been recognized with many awards for her social justice advocacy on behalf of First Nations generally, and Indigenous women and children specifically, including the 2012 YWCA Woman of Distinction Award in Social Justice, 2012 Women's Courage Award in Social Justice, and the Margaret Mead Award in Social Justice 2016, to name a few.
About the MC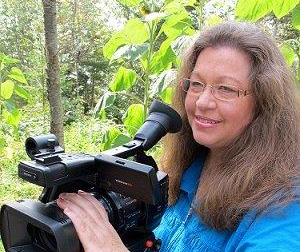 Catherine Anne Martin BA;MEd;CM. is a member of the Millbrook First Nation, Truro, NS. She is an independent international award winning film producer and director, a writer, facilitator, communications consultant, community activist, teacher, drummer, and the first Mi'kmaw filmmaker from the Atlantic region. Presently the Chair of NSITEN (the Nova Scotia Indigenous Tourism Enterprise Network). She is a past Chair of the Aboriginal Peoples Television Network (APTN) and served on the board for the first five years of its inception. She has contributed to policy and institutional change to make culture and arts more accessible to First Nations artists. Her contributions to film, television and digital media in Atlantic Canada were recognized with a WAVE Award from Women in Film and Television Atlantic. Catherine has contributed to the development of many programs to advance the education of Mi'kmaq and Indigenous women and youth in the Atlantic Region and across the country, including the Certificate in Community Health at Dalhousie for women in Mi'kmaq, Maliseet, Innu, and Inuit communities, the Indigenous Black and Mi'kmaq Law Program also at Dalhousie, and the Indigenous Women in Community Leadership program at the Coady International Institute at St. Francis Xavier University.
Catherine was the 14th Nancy's Chair in Women's Studies at Mount Saint Vincent University. She holds a Bachelor of Arts in Theatre Arts from Dalhousie University, a Master's in Education/Media Literacy from Mount St. Vincent University, and a certificate in Conflict, Negotiations and Mediation from Henson College. Catherine received the Order of Canada in 2017.
Fernwood Publishing will also be on-site selling books and will be generously donating 20% of all sales that evening to CCPA-NS.
Friday, November 2, 2018 - 6:00pm