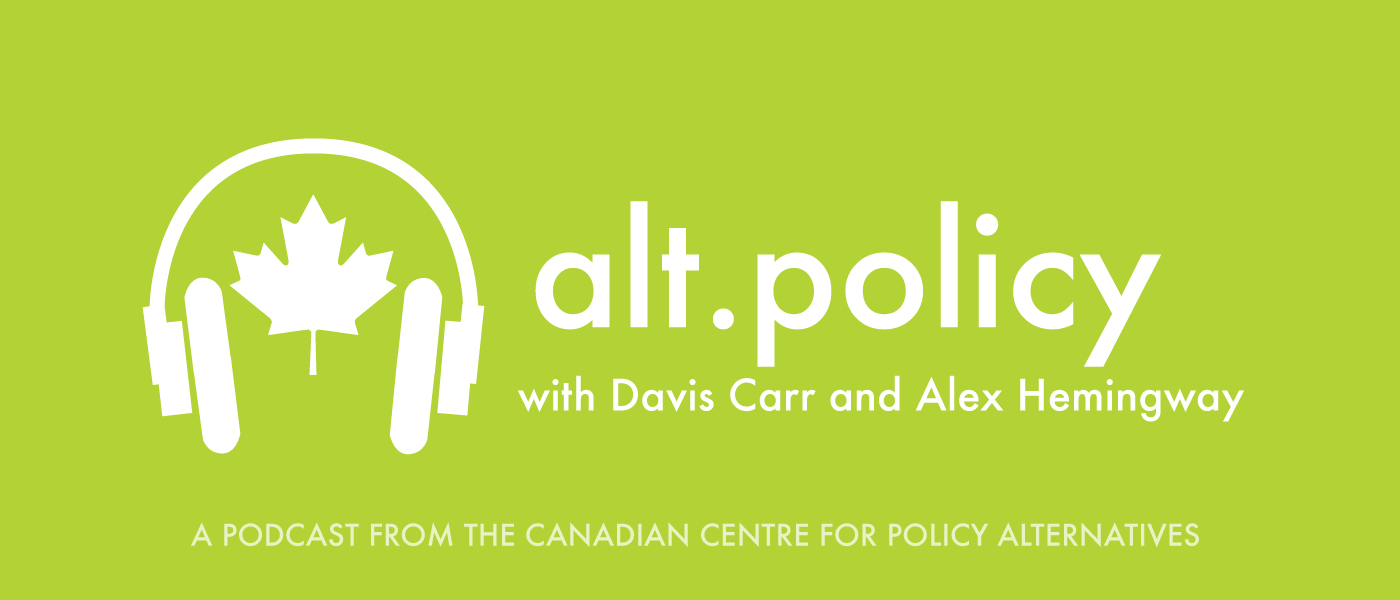 A progressive policy and economics podcast
Each episode, hosts Alex Hemingway and Davis Carr will demystify the big policy questions of the day, and share their interviews and discussion with CCPA's intrepid research team.
Do you have questions for our policy experts? We'll find the answers. Send a message to podcast@policyalternatives.ca.
Subscribe via RSS | Subscribe via iTunes
---
Meet the co-hosts:
Davis Carr
Davis Carr is Communications Assistant with the CCPA National Office and freelance community manager and graphic designer. She has a Master's of Media Production from Ryerson University.

Alex Hemingway
Alex Hemingway is the Andrew Jackson Progressive Economics Intern with the CCPA. He is also a PhD Candidate in Political Science and SSHRC Doctoral Fellow at the University of British Columbia.